Stonewall Saloon Museum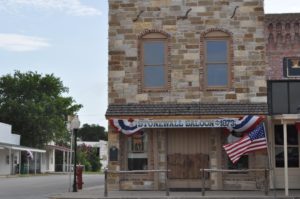 The Stonewall Saloon was the first permanent structure built in Saint Jo in 1873 to accommodate thirsty trail drovers moving cattle along the Chisholm Trail. It maintained a boarding house upstairs. It now serves as a museum depicting the history of Saint Jo and the Chisholm Trail.
Physical Address is 100 Main St, Saint Jo, Tx. Mailing address is PO Box 518, Saint Jo, TX 76265.
Send Message to listing owner
Stonewall Saloon Museum